By Isabel quintero
Illustrated by Zeke Peña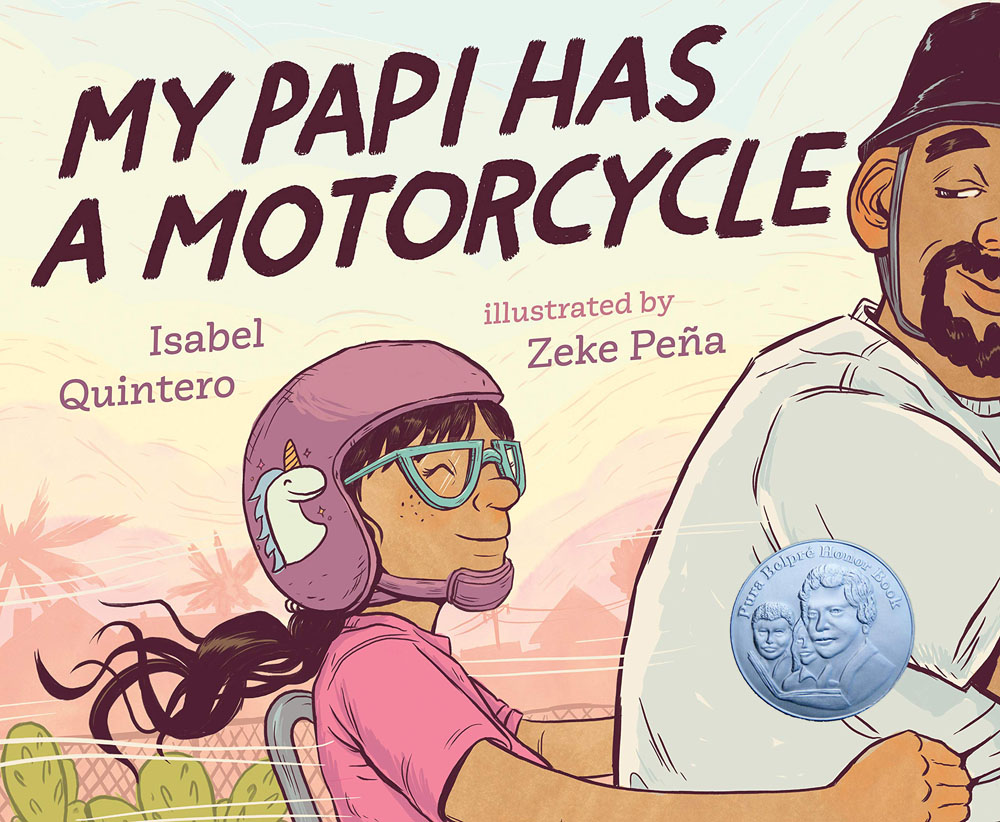 When Daisy Ramona zooms around her neighborhood with her papi on his motorcycle, she sees the people and places she's always known. She also sees a community that is rapidly changing around her. But as the sun sets purple-blue-gold behind Daisy Ramona and her papi, she knows that the love she feels will always be there.
Find a book that fits your child's reading level and follow along at your own pace.