By Meg Medina
Illustrated by angela Dominiguez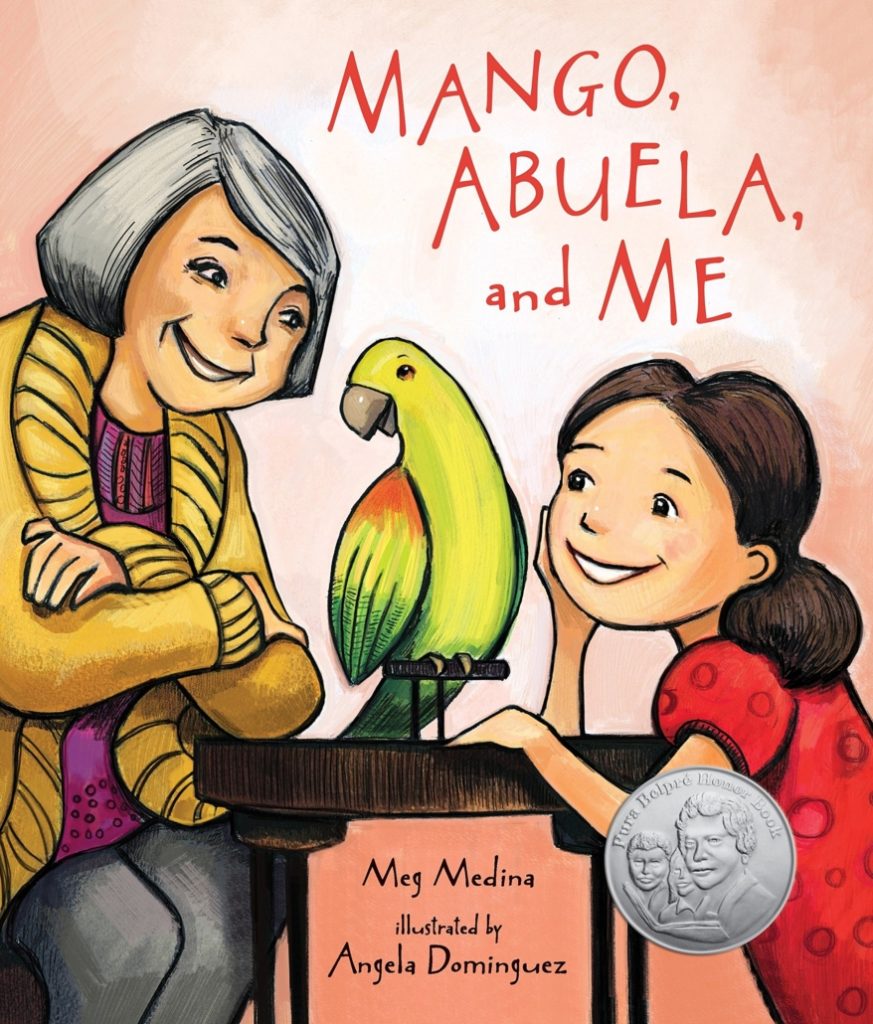 Mia's abuela leaves her sunny house with parrots and palm trees to move in with Mia and her parents in the city. When she arrives, Mia wants to share her favorite book before bedtime, but learns that Abuela can't read it. Mia decides to help Abuela learn English while they cook together, and she gets to learn some Spanish herself. It's hard for Abuela to learn and tell Mia her stories, but they have some help after Mia sees a parrot in the window.
Find a book that fits your child's reading level and follow along at your own pace.